&lt VINYL GOES AROUND EXCLUSIVE ITEM &gt
TRIBE ORIGINAL
METAL LAPEL PIN

Now available in limited quantities!
BUY NOW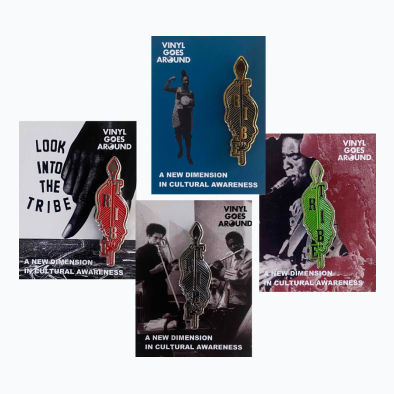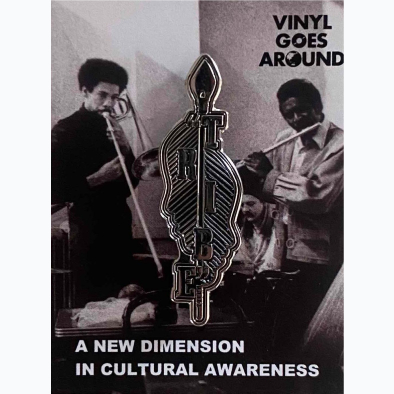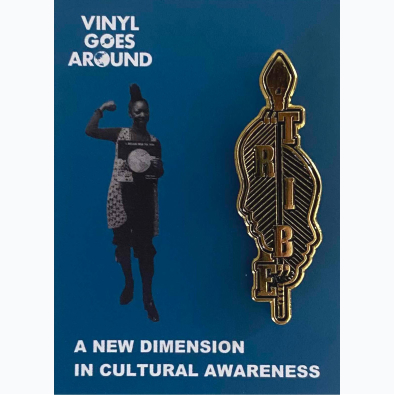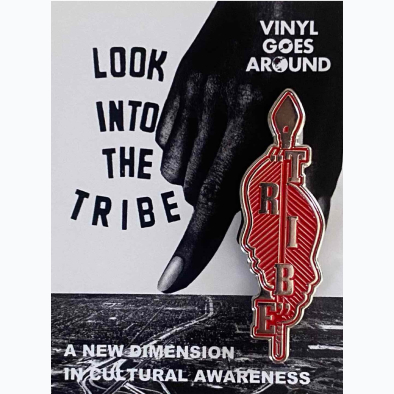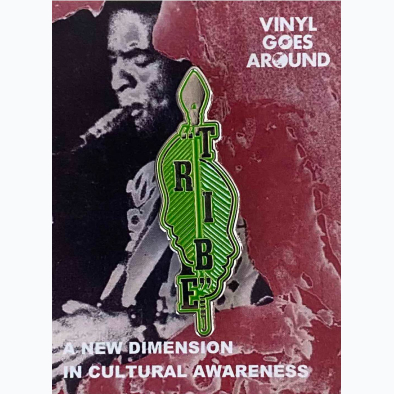 TRIBE is a very important label when talking about 70's jazz. Founded by Wendell Harrison and Phil Ranelin, the organization delivered messages through music, media, and events to reform lives and society while fighting racism and other problems faced by African Americans.Their activities were highly acclaimed in the context of HIP HOP, techno, and other club music from the 1990s onward.
VINYL GOES AROUND will sell official lapel pins with the Tribe label's logo.
This lapel pin is a finely detailed rendition of the form of two faces facing outward, flanked by a single arrow. This is a product that is proud to be independent, and the activity of calling oneself a "tribe" is directly reflected in the visuals. This is truly a product which encapsulates the philosophy of TRIBE.
Please make sure to order before selling out!
*Shipping of Lapel Pin
There are currently restrictions on shipping outside of Japan due to COVID-19.
Although this is a small Lapel Pin, we recommend that you purchase it in conjunction with other items, as shipping costs for even one of these items will be higher.
*Shipping outside Japan is available by sea or air.
*Sea mail cannot be tracked. It may take more than 2 months to arrive.We cannot compensate for loss or damage.
*Purchases from outside Japan are tax exempt.
*Free shipping within Japan for purchases over 10,000 yen.
*We will ship your order as soon as we get it ready.
*Please note that these products are a limited editions and will end of sales as it runs out.
A NEW DIMENSION IN BLACK AWARENESS

---
* Purchases from outside Japan are tax exempt.
* Payment can be made by paypal and credit card only.
* Both PayPal and credit card payments are processed immediately.
*Please note that no refunds will be made after the order has been placed.
Our concept
P-VINE starts a new project "VINYL GOES AROUND".
We will keep contributing to increasing the value of vinyl records around the world. First of all, we will start buying/selling used records, we will also develop exclusive products and sell rare items available only from us. Then here will be a place where people will gradually gather, a small community be formed, develops into a place where collectors from all over the world can connect each other, finally, our goal, there will be a marketplace where vinyl records are easy to obtain. Wish vinyl records will be reach people all around the world. ~Vinyl Goes Around~