Please note that VGA EXCLUSIVE and P-VINE OFFICIAL SHOP cannot be purchased in the same cart.
VGA EXCLUSIVEとP-VINE OFFICIAL SHOPは同じカートで
購入することはできません。予めご了承ください。
<VINYL GOES AROUND NEW ITEM>
ROY BROOKS AND THE ARTISTIC TRUTH
Ethnic Expressions LP
Limited Edition Test Press
with Silkscreened Picture Sleeve (Serial Numbered)
Buy Now
※Limited edition of 20 of each color
A limited number of test pressings of Roy Brooks And The Artistic Truth / Ethnic Expressions are now available. The specially made handmade silkscreened jackets are carefully printed in two different types, one at a time.
This is one of the best live albums of African spiritual-oriented Detroit jazz. It is also a record of activities that advocated African-American unity through music, and it offers a passionate performance that can only be experienced here. It has long been very popular among vinyl collectors, and the original copies are now extremely rare, costing more than $1,000.
The participating artists include a number of prominent black musicians, and Eddie Jefferson also joins the group on vocals.
This is a genuine jazz classic and the most important piece of jazz from the 1970s.
*This is an exclusive item available only here.
Roy Brooks And The Artistic Truth / Ethnic Expressionsのテストプレスを限定で発売します。特別に作られたハンドメイドのシルクスクリーン・ジャケットは2種類のタイプを丁寧に一枚ずつプリントしています。
本作はアフリカン・スピリチュアルに傾倒したデトロイト・ジャズの中でも有数のライヴ・アルバム。音楽を通じてアフリカ系アメリカ人の団結を提唱した活動の記録でもあり、ここでしか味わうことのできない熱い演奏を堪能することができます。昔からヴァイナル・コレクターの中でも非常に人気の高い作品で、今やオリジナル盤は1000ドル以上の激レア盤。参加アーティストも錚々たるブラック・ミュージシャンを従え、エディー・ジェファーソンもヴォーカルで加わっています。これは正真正銘のジャズ・クラシックであり、70年代ジャズの最重要作品です。
※ここでしか買えないエクスクルーシヴ・アイテムです。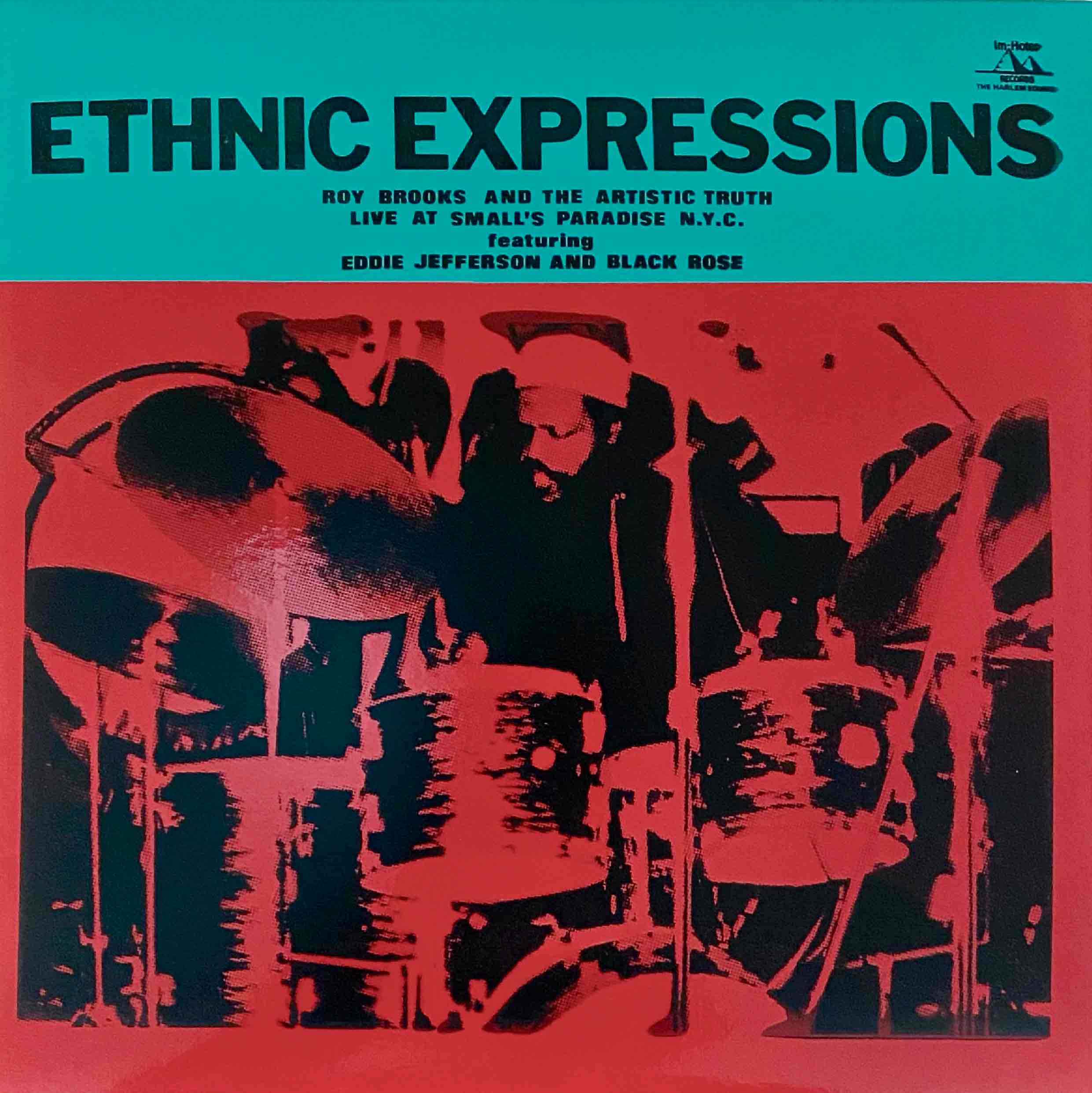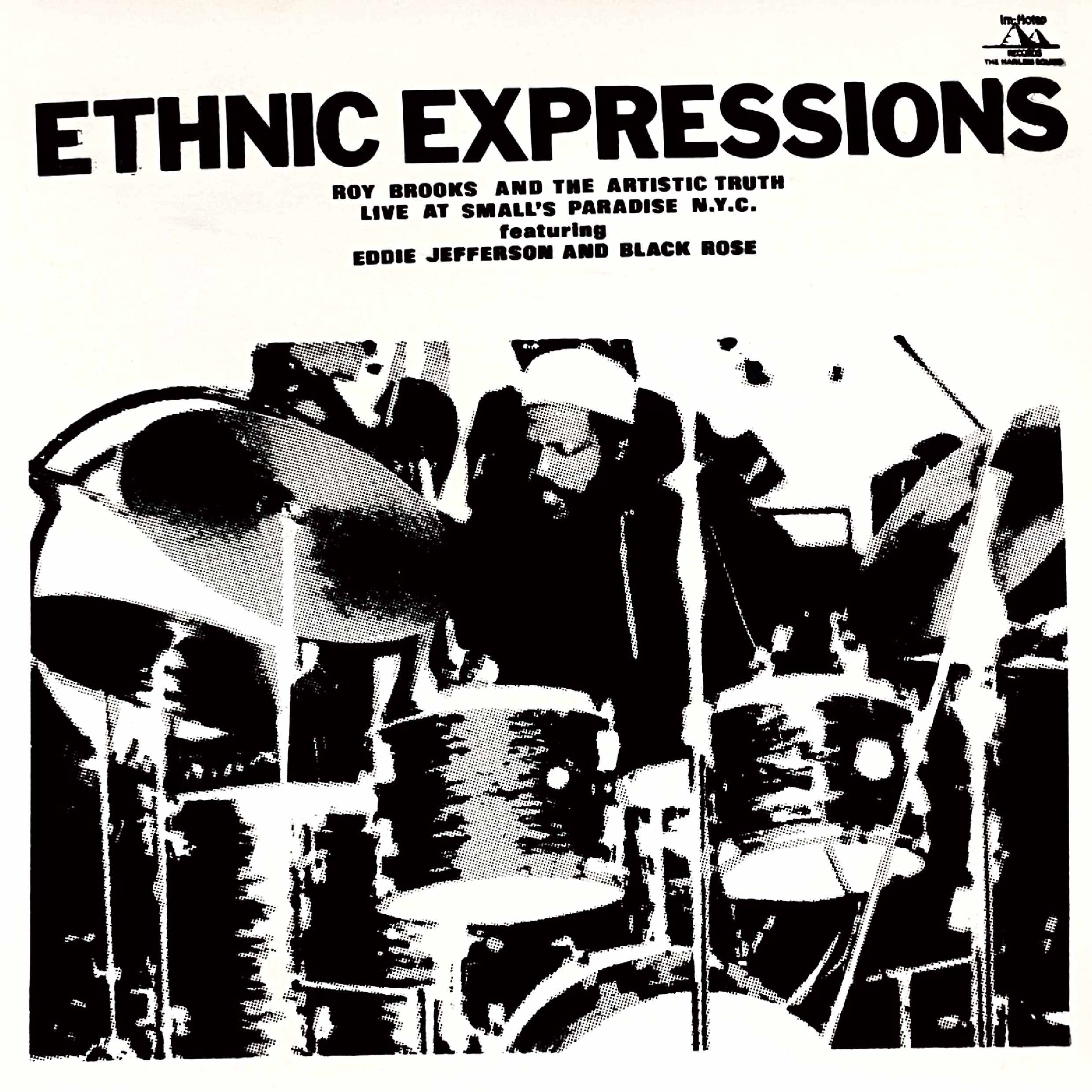 *The products will be shipped in Late November 2022.
※商品の発送は2022年11月下旬を予定しています。
*Please note that these products are a limited editions
and will end of sales as it runs out.
※限定品につき無くなり次第終了となりますのでご了承ください。
---
* Purchases from outside Japan are tax exempt
* Cancellation is not possible after booking
* The shipping date is scheduled for mid-August.
* Payment can be made by paypal, credit card, or cash on delivery (only in Japan).
* Paypal will be settled at the time of ordering
* Credits will be settled at the time of shipment

※日本国外からのご購入は非課税です
※ご予約後のキャンセルはできません
※支払いは、paypal、クレジットカード、または代金引換(日本国内のみ)で行うことができます
※Paypalは注文時に決済されます
※クレジットは発送時に決済されます
Our concept
P-VINE starts a new project "VINYL GOES AROUND".
We will keep contributing to increasing the value of vinyl records around the world. First of all, we will start buying/selling used records, we will also develop exclusive products and sell rare items available only from us. Then here will be a place where people will gradually gather, a small community be formed, develops into a place where collectors from all over the world can connect each other, finally, our goal, there will be a marketplace where vinyl records are easy to obtain. Wish vinyl records will be reach people all around the world. ~Vinyl Goes Around~
P-VINEによる新たな試み「VINYL GOES AROUND」始動。
私たちは世界中のヴァイナル・レコードの価値を高めることに貢献していきます。 まずは、中古レコードの買取りと販売をスタートさせると同時にエクスクルーシヴ商品の開発をし、ここでしか買えないレアなアイテムを販売していきます。そして徐々にここに人が集まり、将来的には小さなコミュニティーが生まれ、世界中のコレクター同士が繋がる場へと発展し、レコードを手に入れやすいマーケットプレイスが形成されることを目指します。
たくさんのレコードが世界中の皆様に届くように~Vinyl Goes Around~